LEDER OGAWA established in 1971 as Specialized Finisher of Cordovan.
Company story started from encounter with certain boots when he was a child.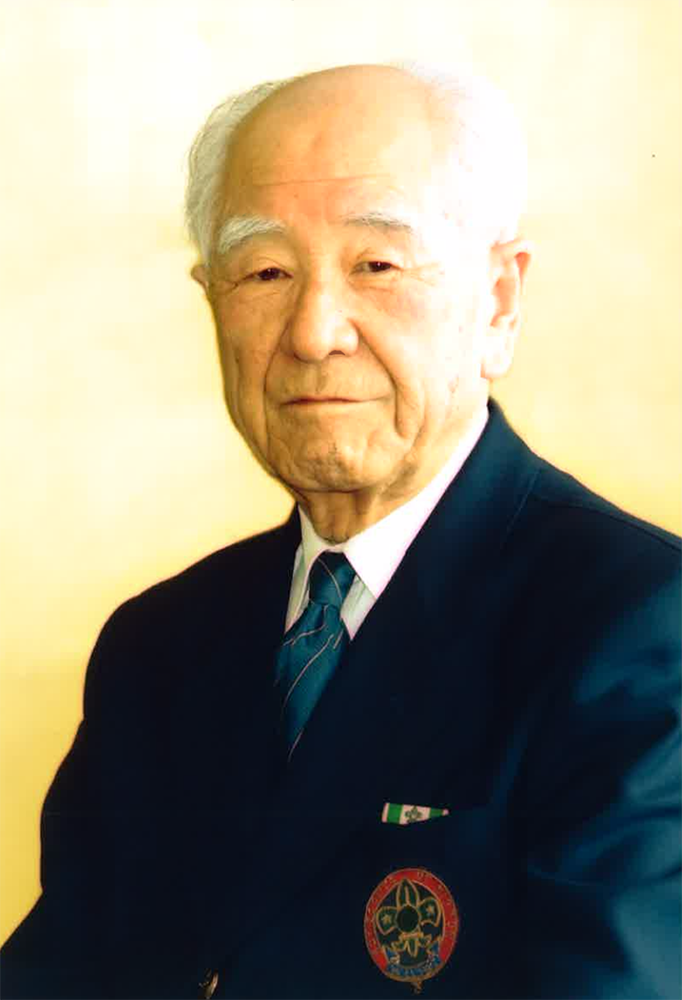 A man devoted to leather, life of Saburo Ogawa
Saburo was born in Kyoto, 1929. Since childhood, he was interested in leather.
He was so fascinated that he studied leather hard by himself and sneaked into classes of agricultural faculty at Kyoto University. And later, 2 accidental encounters made the chance to start business.
Three months passed after he started to join the classes in the university, Dr. Inoue admitted him to join officially. The meeting with the professor change Saburo's life.
He worked hard and reached to assistant professor. One day, a military officer visited the university and Saburo found what the officer had on, cordovan leather boots.
Different from cowhide or goat leather, luster of cordovan fascinated Saburo. His will unchanged for life after he said he would do business with cordovan in the future.
After graduation from university, Dr. Inoue offered Saburo to come to Tokyo where Inoue's brothers were running leather company. Saburo tanned wide variety of skins and sometimes tanned cordovan leather somehow he got raw hide of cordovan.
Several yeas passed since moved to Tokyo, a company Toshin headhunted Saburo. He assumed factory manager and could get cordovan when he wanted.
At that time, he bought cordovan skins from the importing company Cordoba Yoshida located in Narita.
They have a facility of pit tannage in Sumida ward of Tokyo. Unfortunately, the manager injured accidentally and cease producing cordovan ever.
In 1971, Saburo made up his mind to start a business in order to pursue his ideal cordovan after learning how to dye in Toshin and establishing technology of dying method for cordovan.
From the start of Ogawa Dying Factory at small part of a dying factory, his business was specialized in Cordovan. From that time, client companies bought tanned cordovan from Shinki Hikaku in Himeji and Saburo's company dyed them under subcontract. Now LEDER OGAWA buys tanned cordovan from this company and produces Cordovan with special features.
In 1974, company was running on track but by an accidental fire, factory was burned down. Saburo lost all facilities, equipment.
He was the last person who stand still. New factory was built by borrowing from a bank. And he restarted and change name of the company to LEDER OGAWA.
In 1980, at that time, cordovan known as leather for school bag in Japan. But famous artisan Tatsuo Ido of leather product used cordovan for the special gifts for attendants of a certain celebrities' wedding party and came to well-known special leather. After this event, professional buyers found the value of Cordovan and LEDER OGAWA was getting famous.
After 20 years after establishment, Saburo reached to the goal of one and only cordovan with ultimate beauty, clarity. Completed technology enabled to supply cordovan with its true beauty.
In 1995, client company went bankrupt. It was a trigger to start business with Shinki Hikaku. The company reborn from dying factory to leather manufacturer. The birth of true LEDER OGAWA as Cordovan specialist.
Late years, Saburo said he could reach to the extent to produce ideal cordovan. And in 2012, he passed away. Now the third manager has been handed business and refining unique technology to produce cordovan with ideal beauty.
Interview to former president(2nd) & current president(3rd)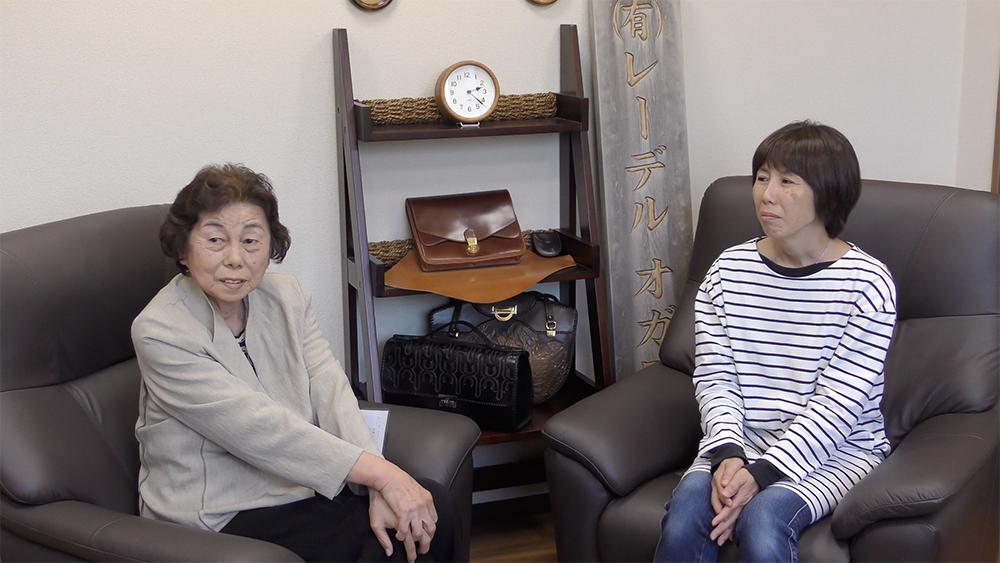 How was the personality of Saburo Ogawa?
Very quiet person. He always read books to study leather after came back home.
Even in holidays, he studied. He devoted to his work.
He deeply engaged to Boy Scout activities and demonstrated leadership in Chiba area.
He studied English and Germany hard to learn more about leather. He took notes in Germany. But he did not like to travel abroad.
Easy-going towards people. Look peaceful but very straightforward person. Very strict with work.
Full of volunteer spirit. Person who would like to share everything with people.
What did he always say about cordovan?
Studying Cordovan lasts ever. So, interesting.
I will make new cordovan, no one have ever seen.
Leather is breathing. We made leather in natural environment as possible.
History of Saburo Ogawa
1929 Born
1944 Entry as special auditor to Kyoto University, Agricultural faculty, department of leather manufacturing
1949 Moved to Tokyo and studied tannage and dyeing.
1956 Assumed Factory Manager & Director of Toshin.
1971 Start new business. Established Ogawa Dyeing Factory.
1974 Fire. Lost Factory. Moved to Nagareyama and built new factory.
1980 Became famous, thank to famous leather artisan Tatsuo Ido
1990 Completion of aniline dye technology
1996 Start direct business with Shinki Hikaku
2012 Passed away.
2017 New factory. Moved to Kashiwa city.