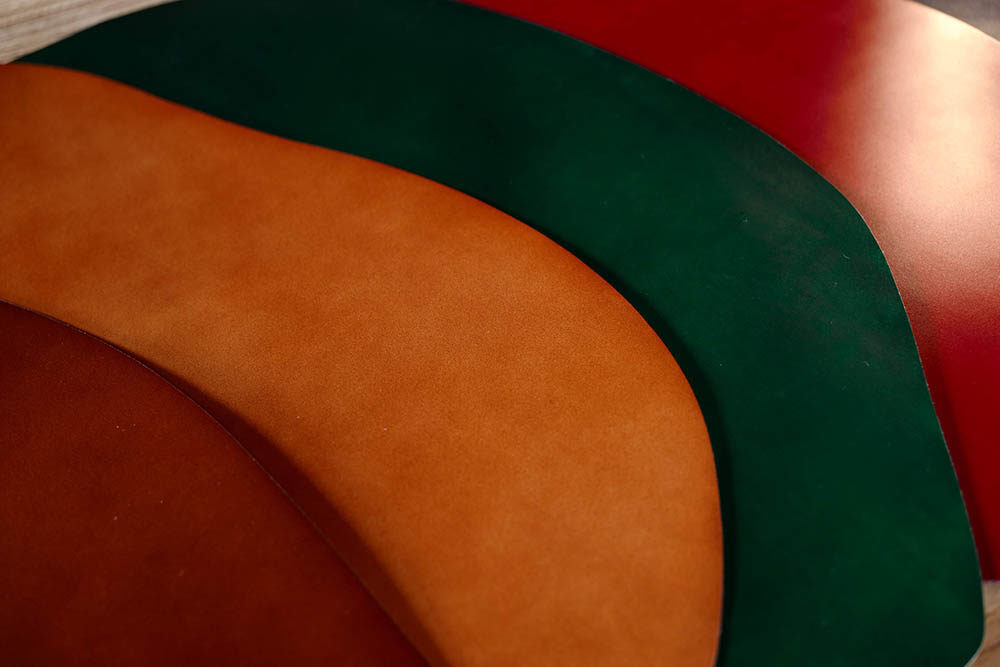 "Captivating Clarity"
This is LEDER OGAWA Cordovan's feature.
Aniline dye is the only key to create this beautiful surface and color.
Its technology said to be not easy to achieve.
Careful pretreatment of leather before dying is necessary.
Our workers have been skillful and well-experienced.
Only experience and intuition, five senses, can let us produce true aniline-dyed Cordovan,
no other can produce ever.
We check conditions of leathers one by one and determine how to treat.
Controlling temperature and humidity in production.
Then, uique and delicate color of leather completed.
Let us explain the process of production as follows.
Production Process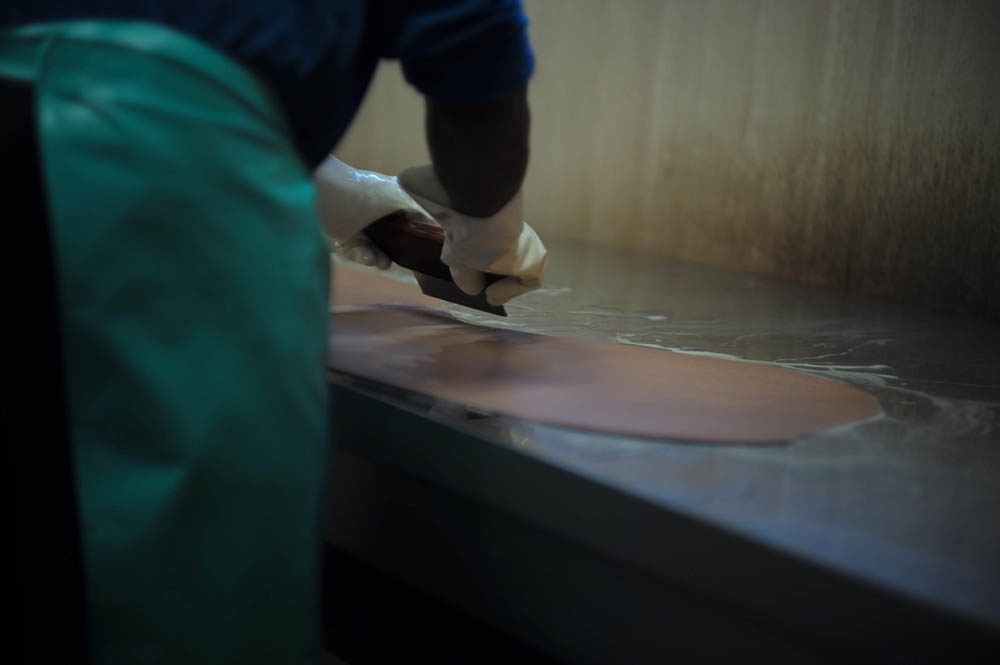 Degreasing
Our finest selected cordovan materials are made with 100% mimosa tannins, traditionally and carefully tanned by specialists.
Treat surface texture with checking thickness and stiffness. Amount of oil and water to use in the process must be determined by temperature and humidity of each day.
The process with the tool called slicker looks very simple and easy but requires high level technique to control oil and water left in texture of leather which is very sensitive to external pressure.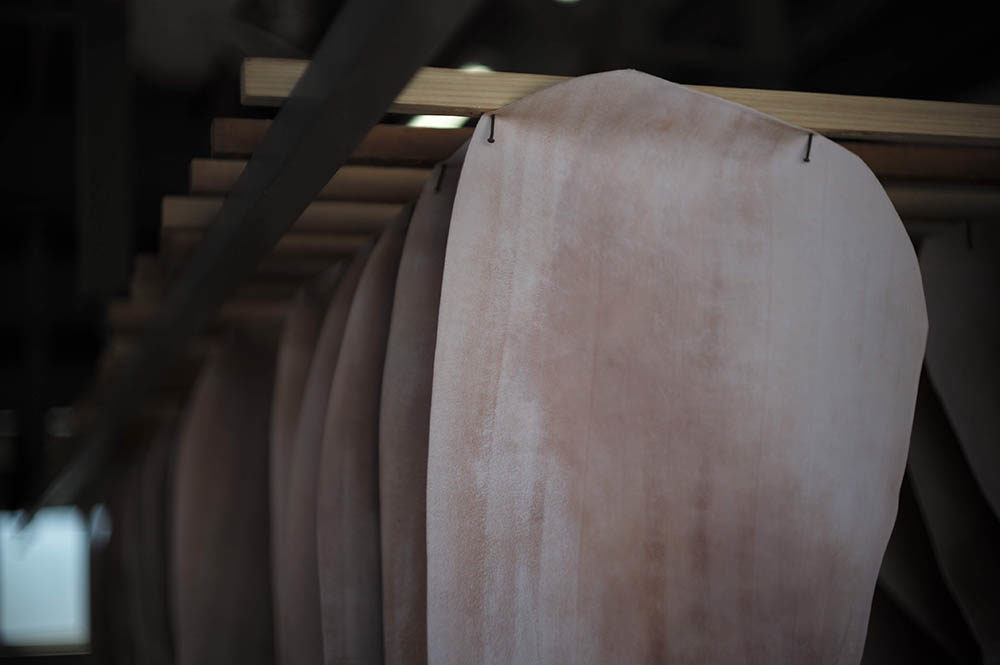 Drying
Drying process after degreasing.
Leather materials differs in shape and thickness so that we check each material conditions one by one.
We dry them in the shade without using dryer.
Drying with natural wind will allow us to preserve adequate water and oil in material without damaging by heat.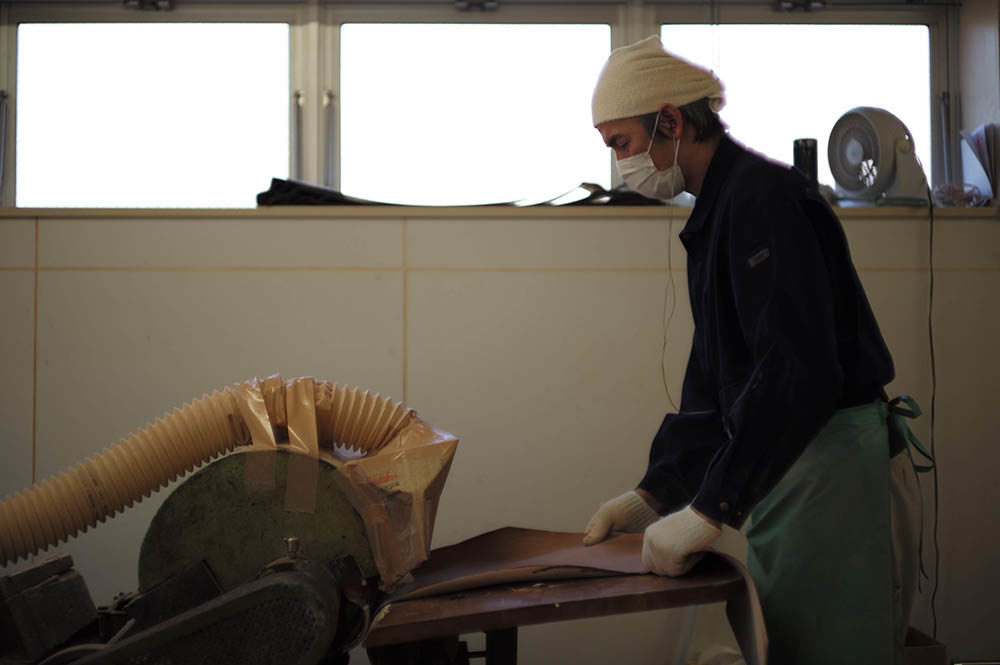 Shaving
Cordovan fiber layer is inside of leather.
Our specialist shaves leather to bare the fiber layer like polishing diamond in the rough.
Extremely accurate operation is to be required not to shave too much, should keep cordovan fiber layer thickness more than 1mm.
Only skillful and experienced operator can carry out.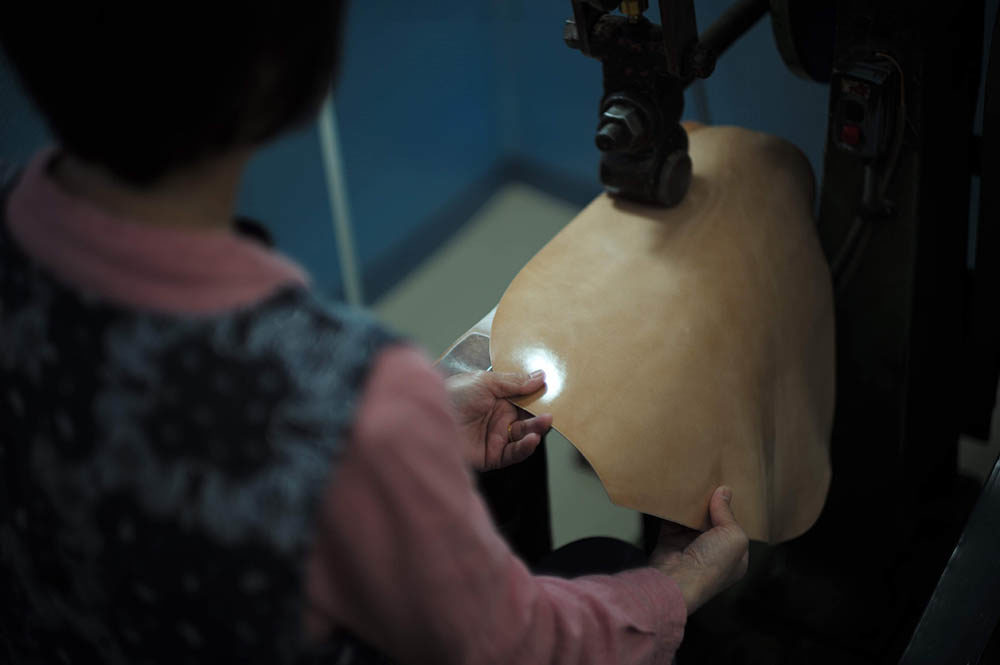 Glazing
We use special machine to glaze shaved leather in order to lay cordovan fiber in one direction by pressing.
Pressed fibers will produce shiny surface like mirror.
This is one of the most important pretreatments so that we make desperate efforts on it.
Dying
We die glazed leather one by one, by hand, carefully.
Aniline dye process is one and only technology developed by founder Saburo Ogawa.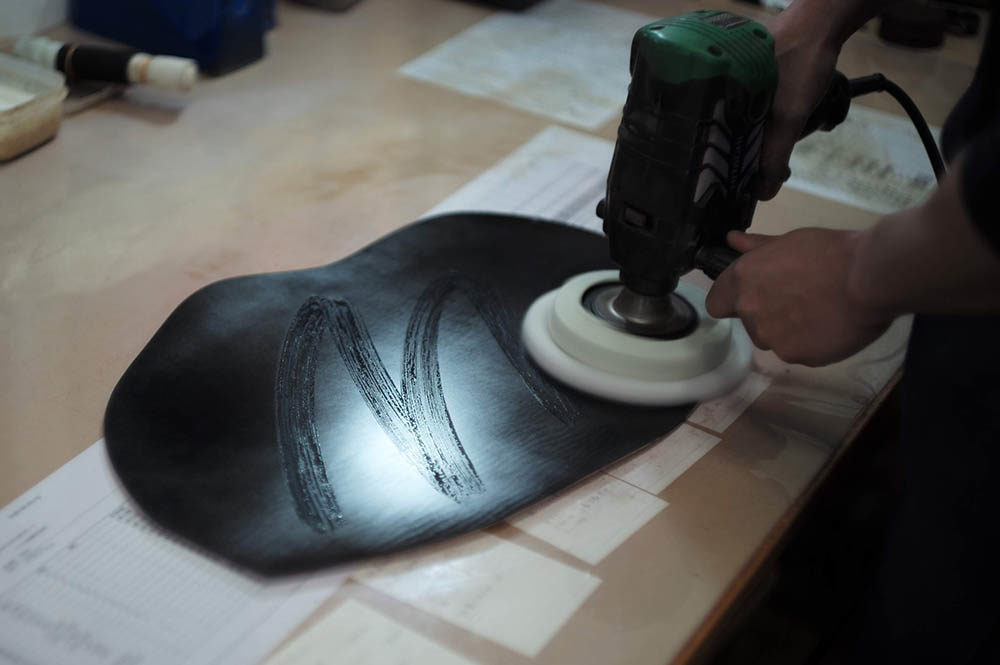 Finishing
Hydraulic pressed to make surface smooth and flat after dying.
Then, we wax cordovan leathers with special wax to make it shiny.
After quality inspection, our workers measure size and ship them to customer.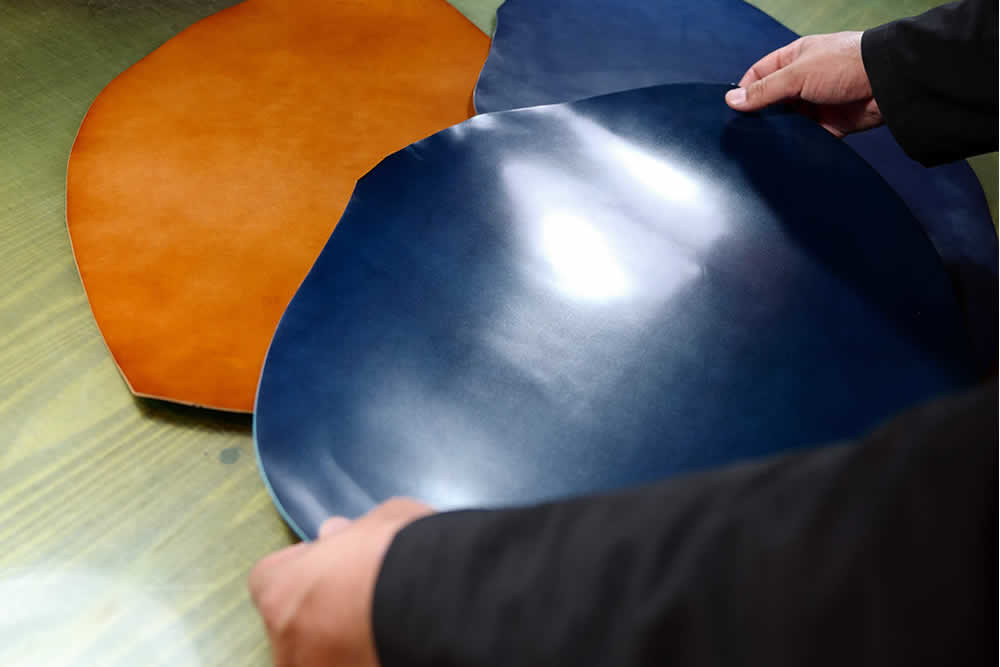 Today, most of manufactures are focused on automation and efficiency.
But we are not.
Our ideal standard of balance of cost and quality is completely different from them.
We believe the most important thing is to manufacture one and only Aniline-Dyed Cordovan
with ideal beauty for our valued customer who understand our quality and enthusiasm.
LEDER OGAWA produces our authentic Cordovan exclusively.
For the fans in the world who love leathers' beauty.